As-Salaam Alaikum and Hello to all
How is the weekend treating you? I for one am not a fan of week ends at all. I find them to be lazy and a bit slow. I feel like they last FOREVER!. I know I'm probably one of the few who hates weekends..lol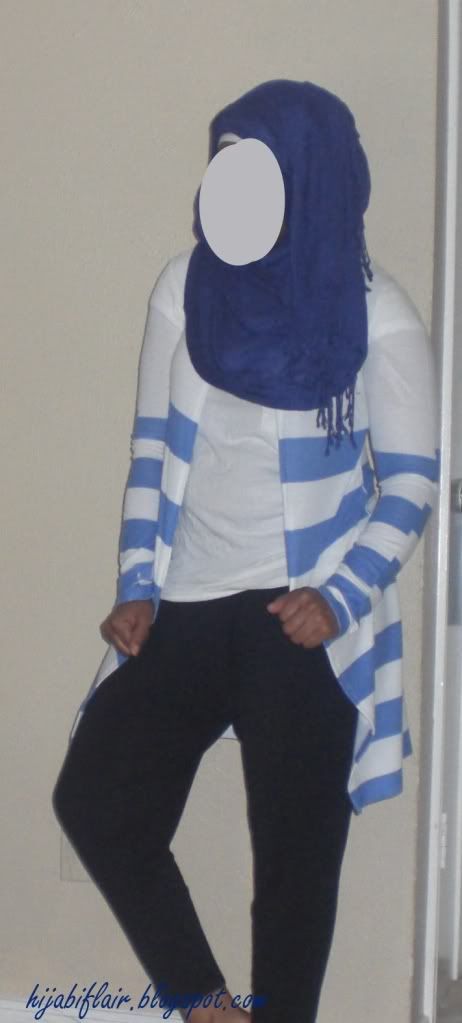 T-Shirt: Chorlette Russe
Cardigan: Forever21 (I altered)
Pants: Papaya
Hijab: Sam Moon
This is what I wore today. YAY! I am finally wearing my cardigan.

For some reason I love the blury pic. I am not a phtographer clearly. I dont even know how or why that happened..lol

Lastly the hijab style was inspired by Aminakin's
Summer Jedi
she did a few weeks back on youtube. EPIC FAIL. I kinda lost all hope and did my own thing. Here's how it turned out.
Here's the TUTORIAL!
Wishing everyone a happy weekend, and beginning.
XOXO~Fatima