October is Breast Cancer Awareness month. This is a month that not only encourages awareness, but educates and empowers people.
Last year my Aunt; alhumdulillah fought and won the battle with breast cancer. This nail look was inspired by her and the many other women and
MEN
, who are fighting every day with this disease.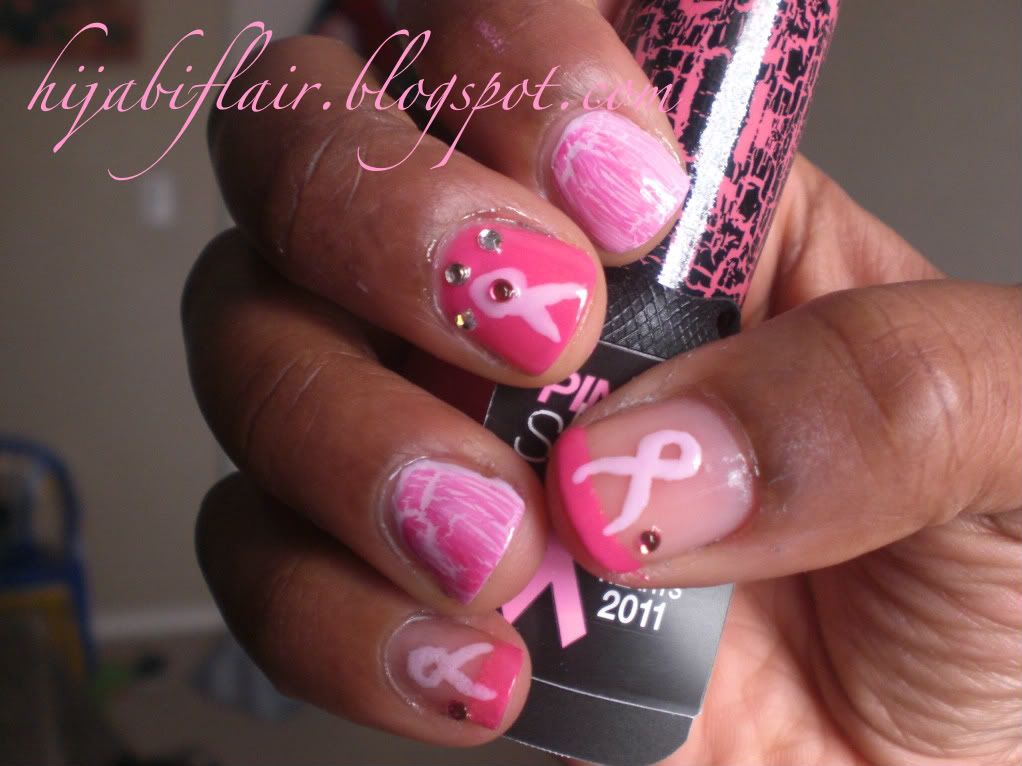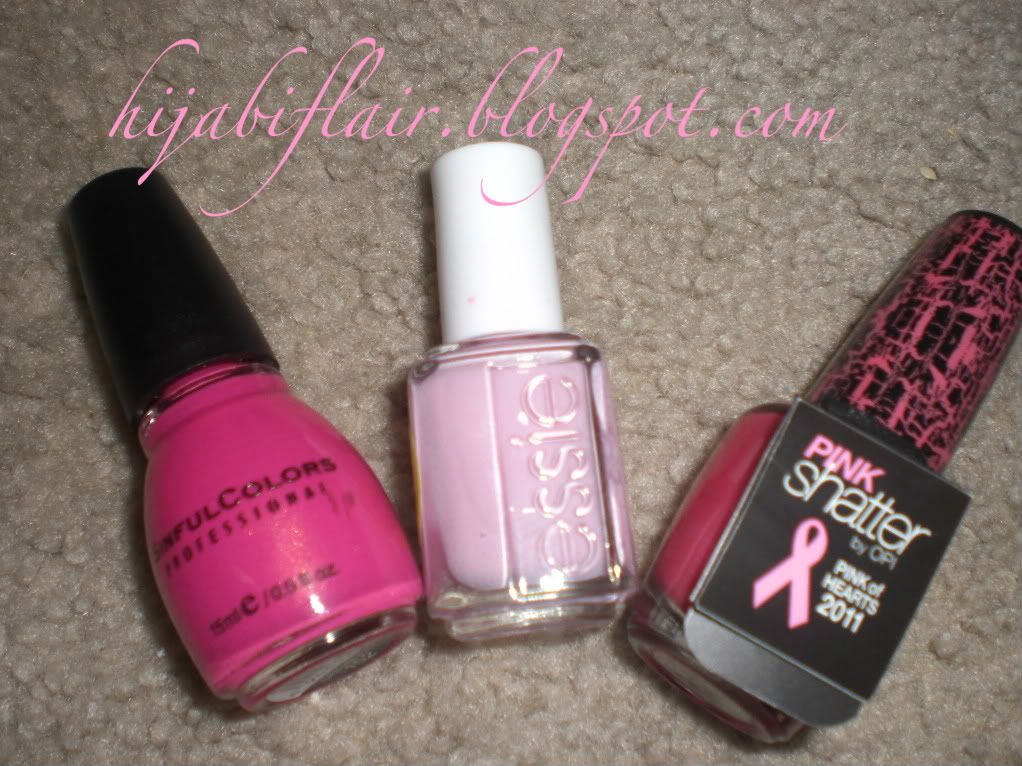 SinfulColors: Cream Pink, Essie: French Affair, Opi: Pink Shatter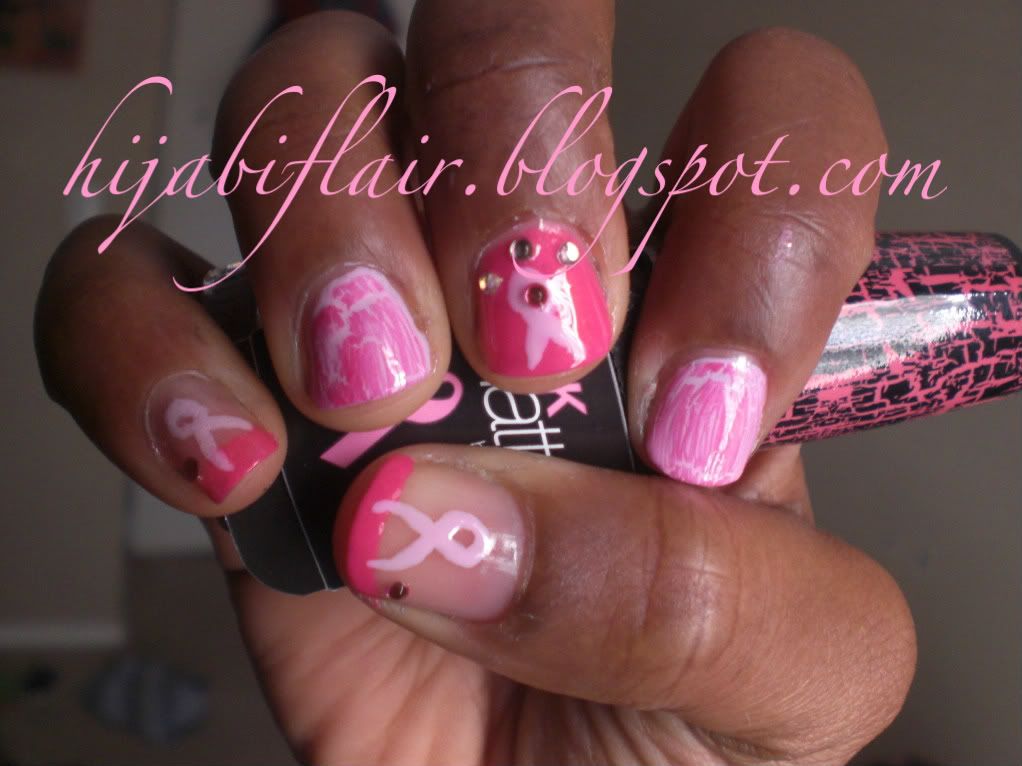 Some useful links:
Susan G. Koman
,
National Breast Cancer Awareness